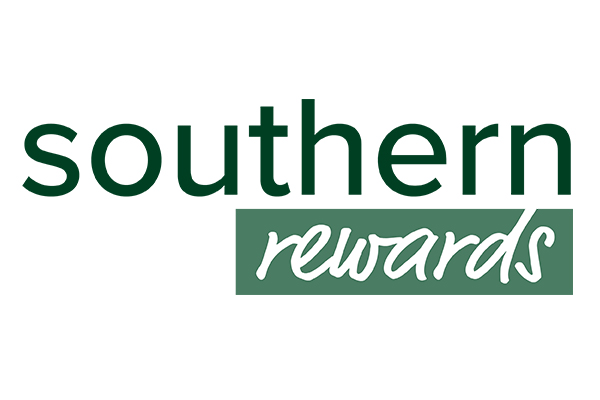 Roadside Assistance

Last night as I was driving home from family Christmas, the entire passenger front wheel sheared off my car's axel and went rolling into a corn field. The next morning I used my Roadside Assistance through Southern Rewards and I got my car towed for FREE! The $80 is covering the whole tow and the person assisting me was very friendly, polite, and super helpful. Overall, I am very impressed and the whole call took less than 5 minutes! I could not be happier to be banking with Southern!
  Cell Phone Protection 

I broke the screen on my phone at the fair. I took it to Genius Phone Repair in Angola, IN. It cost me $369.99 for the repair (they were great, and I do recommend to others). I submitted the claim to BaZing and then waited. I was sure something was going to go wrong and thought they would deny my claim. I just got my reimbursement check in the mail for $319.99!  The process was easy. I just had to fill out some paperwork and email it along with copies of the receipts.




- Deb L.
  Discounts & Deals

Longstreet Living has offered "Get 10% back on your purchase in free accessories when you spend $500 or more". We just purchased our new home and went into Longstreet for a couple things for the house and
I received $145 in free accessories. 

- Lori N.
  Discounts & Deals

I used my BaZing app at Dunham's this weekend and saved $80 on Christmas shopping!



  Cell Phone Protection

My wife accidentally took her phone for a swim. Towels, hair dryers, and bags of rice were no match for the highly chlorinated Florida pool water. We have cell phone coverage through our carrier, but there was a deductible for $225. I followed the instructions on how to file a claim through the app, downloaded the forms, gathered the required documentation, and submitted my claim. I did have a question so I called the BaZing customer service number and they were extremely helpful. Long story short, I received a check for $175 toward my deductible.

For the customers who think they are covered because they already have cell phone insurance, I would like to point out that they should check their deductible and this account will help offset that cost.

- Tim K.
  Roadside Assistance 

A customer's car died in the Centreville branch parking lot and when she called AAA they told her they would not be able to help until the next day. She tried calling an non-AAA towing service that was going to charge her $150. She came back inside to let us know what happened and asked if she could leave her car in the parking lot until the next day. This customer had the Perks Checking account so I (Tina Cronkhite) helped her set up her Southern Rewards and called the Roadside Assistance number for her. The customer was able to ask what the cost would be for the tow and decide whether or not she wanted to use that company. BaZing would pay $80 of the towing fee, but she would have to pay anything above that amount. The customer left and was back in less than 15 minutes along with a local towing company in Centreville. The total cost was $100 to take her car to Three Rivers – she only had to pay $20!

- Tina Cronkhite, VP/Regional Branch Manager
  Discounts & Deals

A customer saved $160 at the Foundation Golf Center through the Southern Rewards App. The Foundation offers a buy one get one free deal on all women's apparel, and by using the Southern Rewards app, this customer saved over two years of account service fees in one purchase.
  Discounts & Deals

A customer was able to use the Southern Rewards app to save $100 toward a Funeral Pre-Plan. While the customer was appreciative of the money saved, the savings also paid for over 16 months of Perks Checking service charges.
  Cell Phone Protection

I had a customer who realized he was receiving a $6.00 service fee and was not sure why. I explained to him the benefits that come with the accounts and a week later, he came back into the branch, and shared the exciting news that he went to his cell phone provider and cancelled his cell phone insurance. He has a family and multiple phones insured, he was looking for a way to save money. He was able to get a reimbursement and is now saving $52 a month! 

- Hillsdale Teller