Throughout Southern Michigan Bank & Trust's solid history of community banking, service has always been the key to its success.  As SMB&T moves into the future, one thing its customers can always count on is that they will enjoy Banking As It Should Be.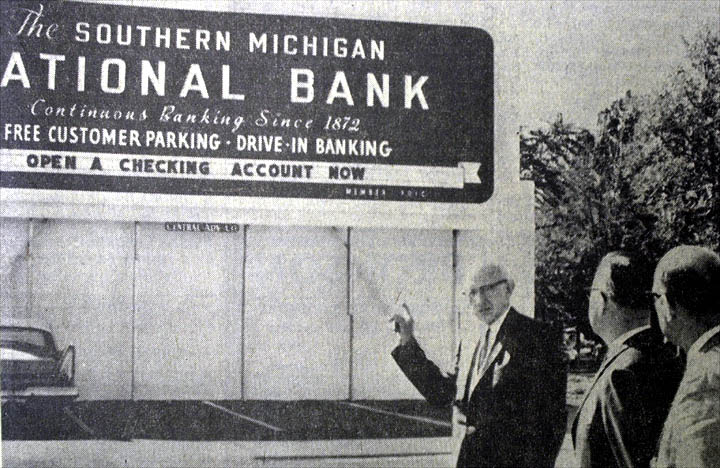 1871
The Beginning
Nine men began organizing Southern Michigan National Bank in Coldwater, Michigan.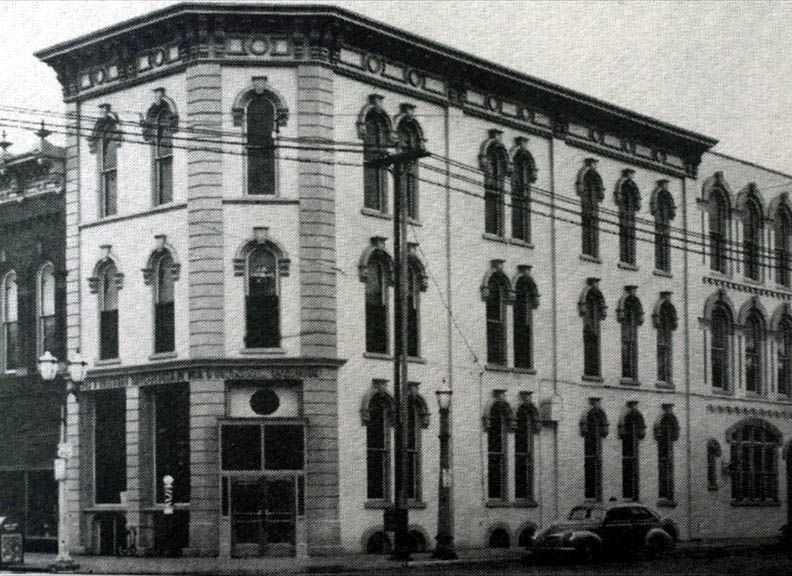 1872
Doors Open
The fledging institution was incorporated and began serving customers out of S.M. Steeley's bank rooms in the South Michigan Hotel, next to the public town square. This location was only temporary, as management quickly realized the bank needed its own building. Land was purchased on the corner of Monroe and Chicago Streets, where construction rapidly commenced. In July, the Southern Michigan Bank opened its doors under its own roof.
The bank received its charter, issued by Comptroller of the Currency Hilande R. Hulburd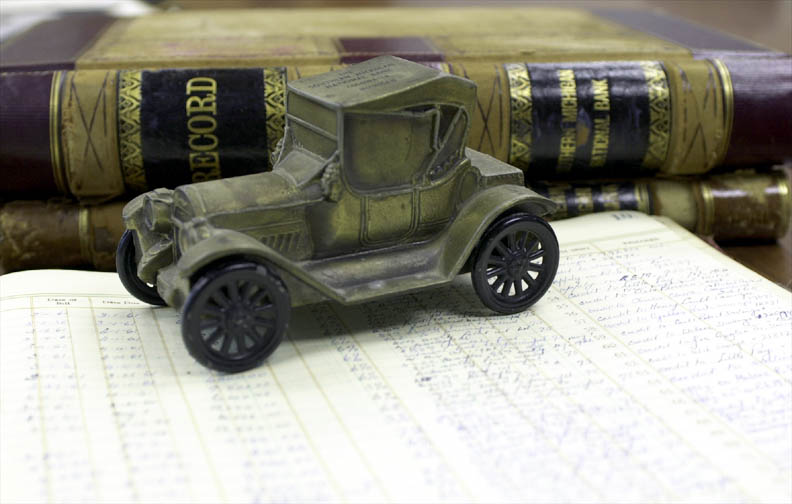 1927
In Southern we Trust
The Trust department was organized.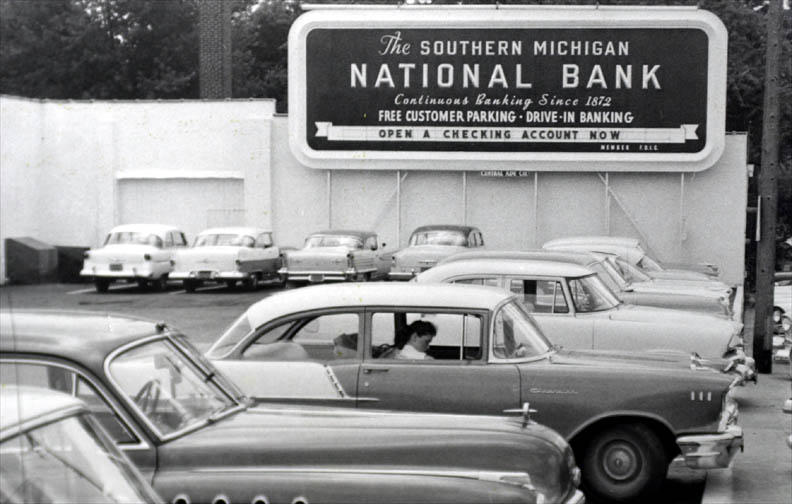 1929
The Great Depression
The Stock Market crash of October 1929 would lead to what we now know as the Great Depression.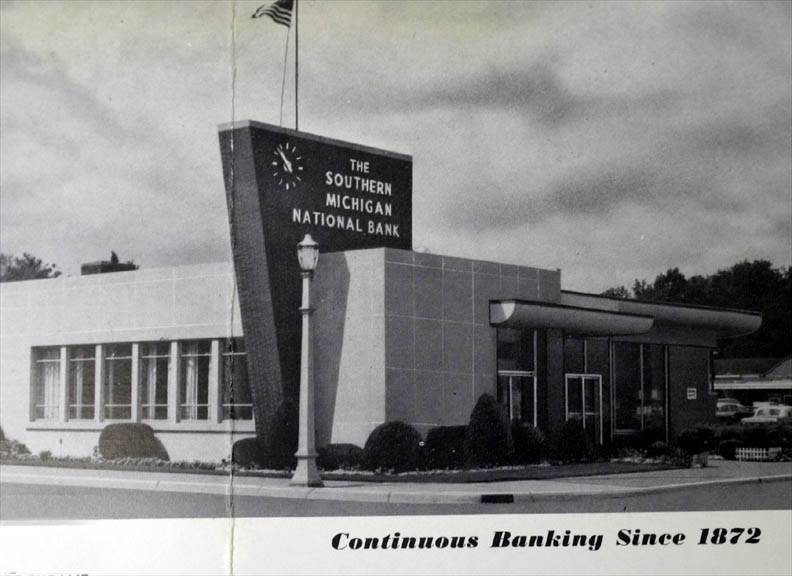 1955
Pearl Street
The bank moved into its present quarters which offered its customers many new services not before available in Branch County, such as drive-in banking, sidewalk teller window, pay as you go checking accounts. In addition, the bank offered a Civic Room in the basement for public meetings that was available to anyone. There was also a display area in the bank lobby where the local merchants could display appliances, farm tractors and boats. All of these services were new to the community in 1955 and offered first by Southern Michigan National bank.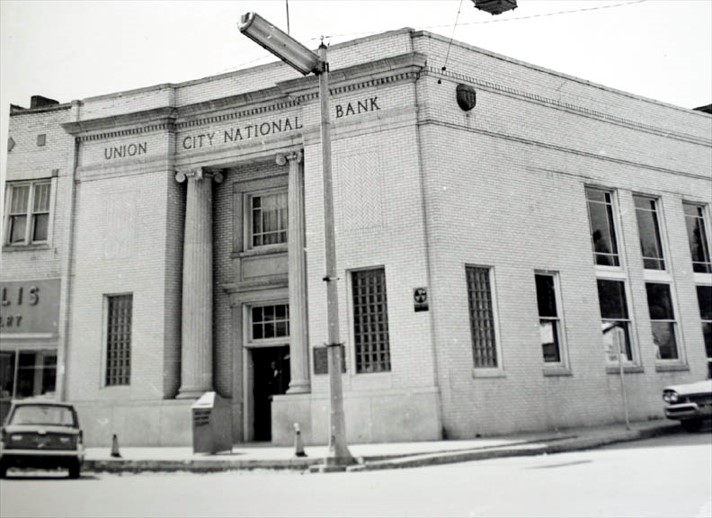 1963
Union City National Bank Merger
The Southern Michigan National Bank purchased the assets of and assumed the deposit liabilities of the Union City National Bank. The combined total asset of the two banks amounted to just over $20 million.  The Union City National will be operated as a branch of the Southern Michigan National Bank.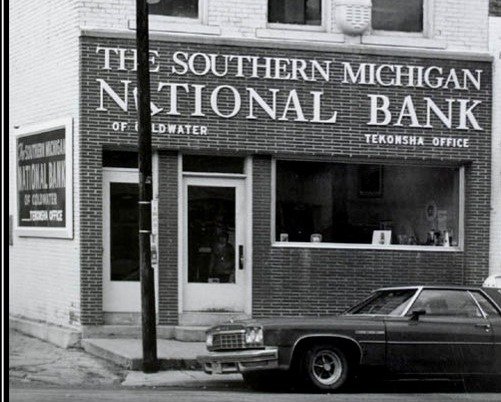 1969
First State Bank of Tekonsha Merger
Southern Michigan National Bank merged with the First State Bank of Tekonsha and established that bank as a branch office of Southern Michigan National.  The combined assets of the two banks was over $31 million.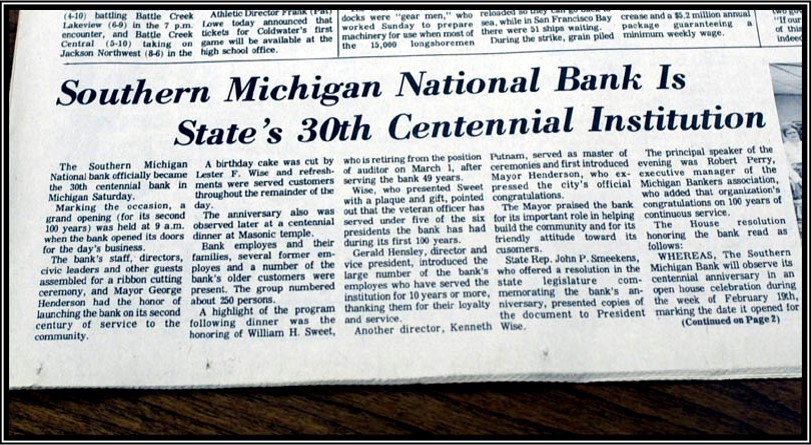 1972
Centennial
Southern Michigan National Bank celebrates 100th year anniversary. Total Assets: $39,530,173.51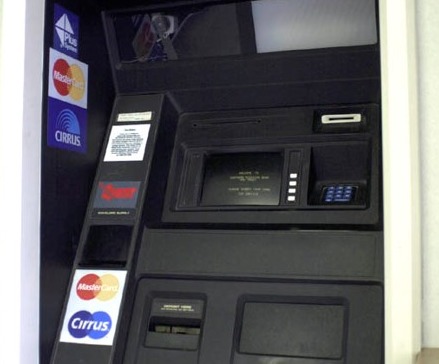 1974
ATM
SMBT introduces the first automated teller machine (ATM) in the Coldwater area. 
A new motor branch was opened in Union City.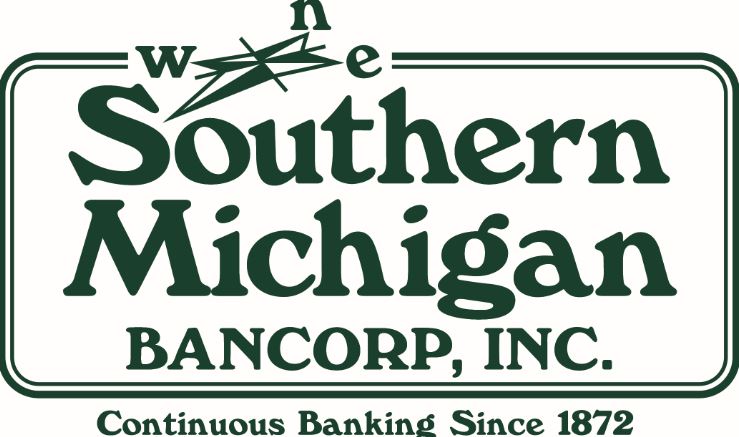 1982
New Look
Holding company of Southern Michigan Bancorp, Inc. formed.
New logo introduced.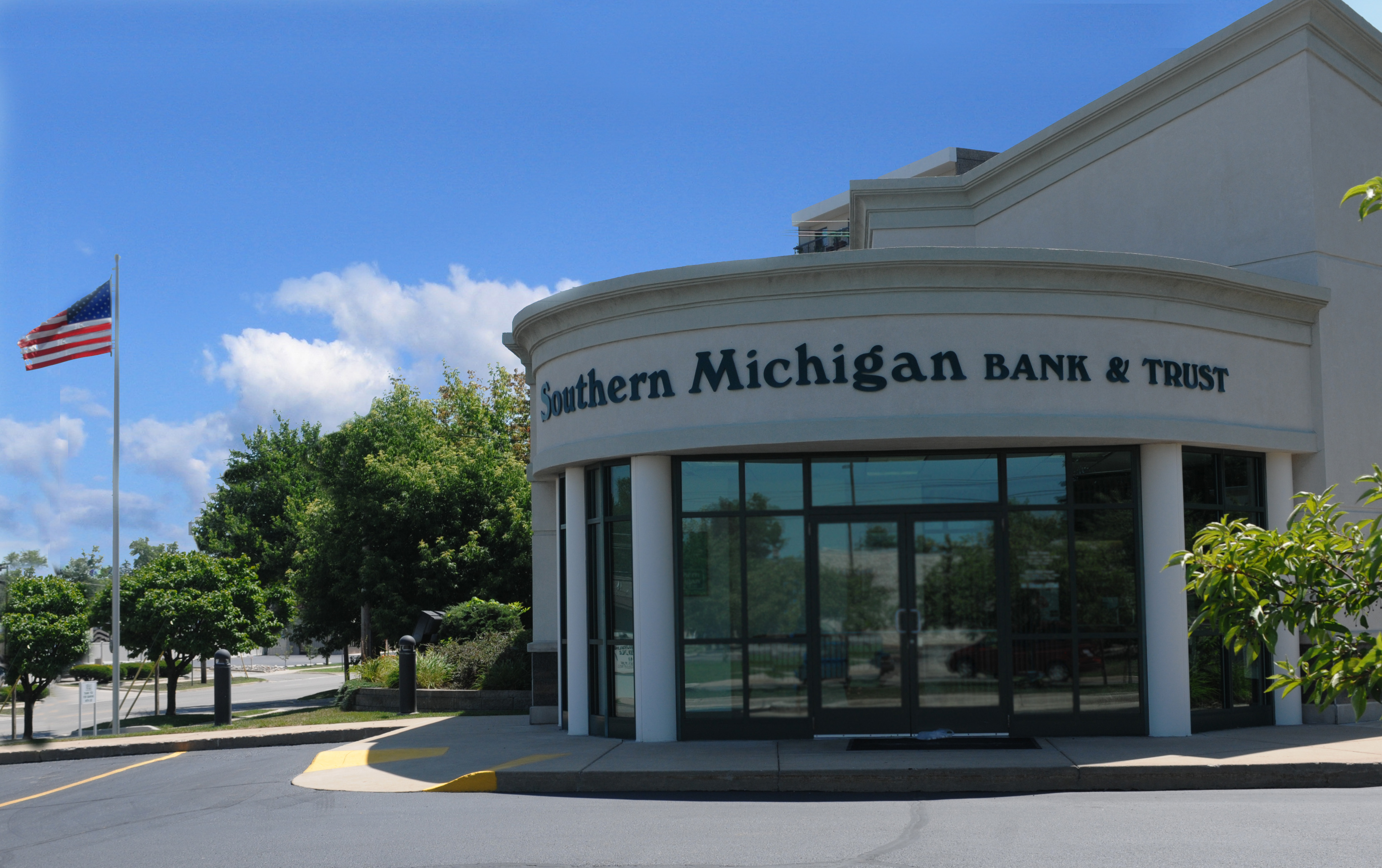 1987
Michigan Bank-Mid South
In February SMNB purchased 3 branch offices of Michigan Bank-Mid South adding $11 million in deposits.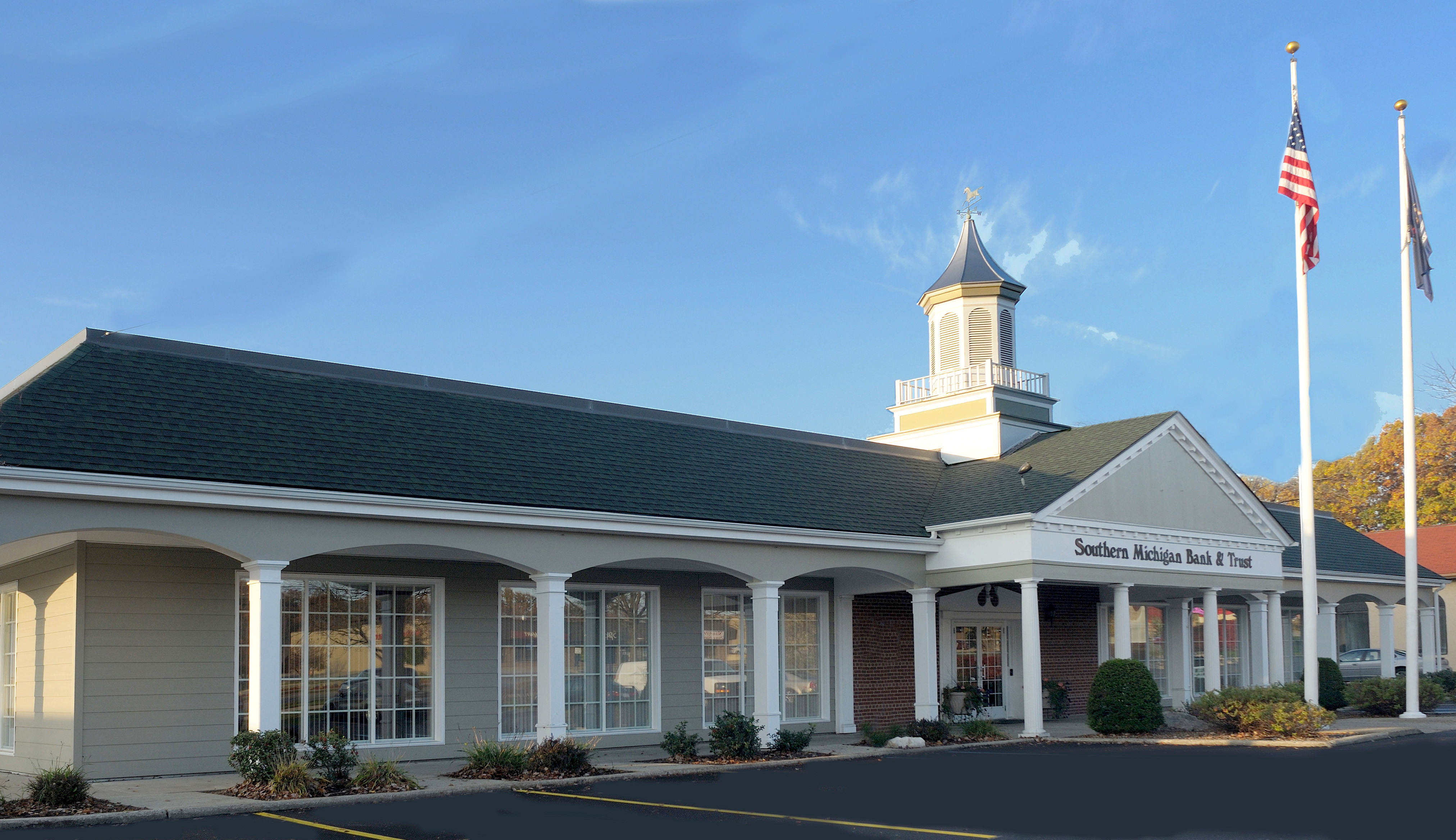 1990
Heading North
Beckley Road branch in Battle Creek opened in August.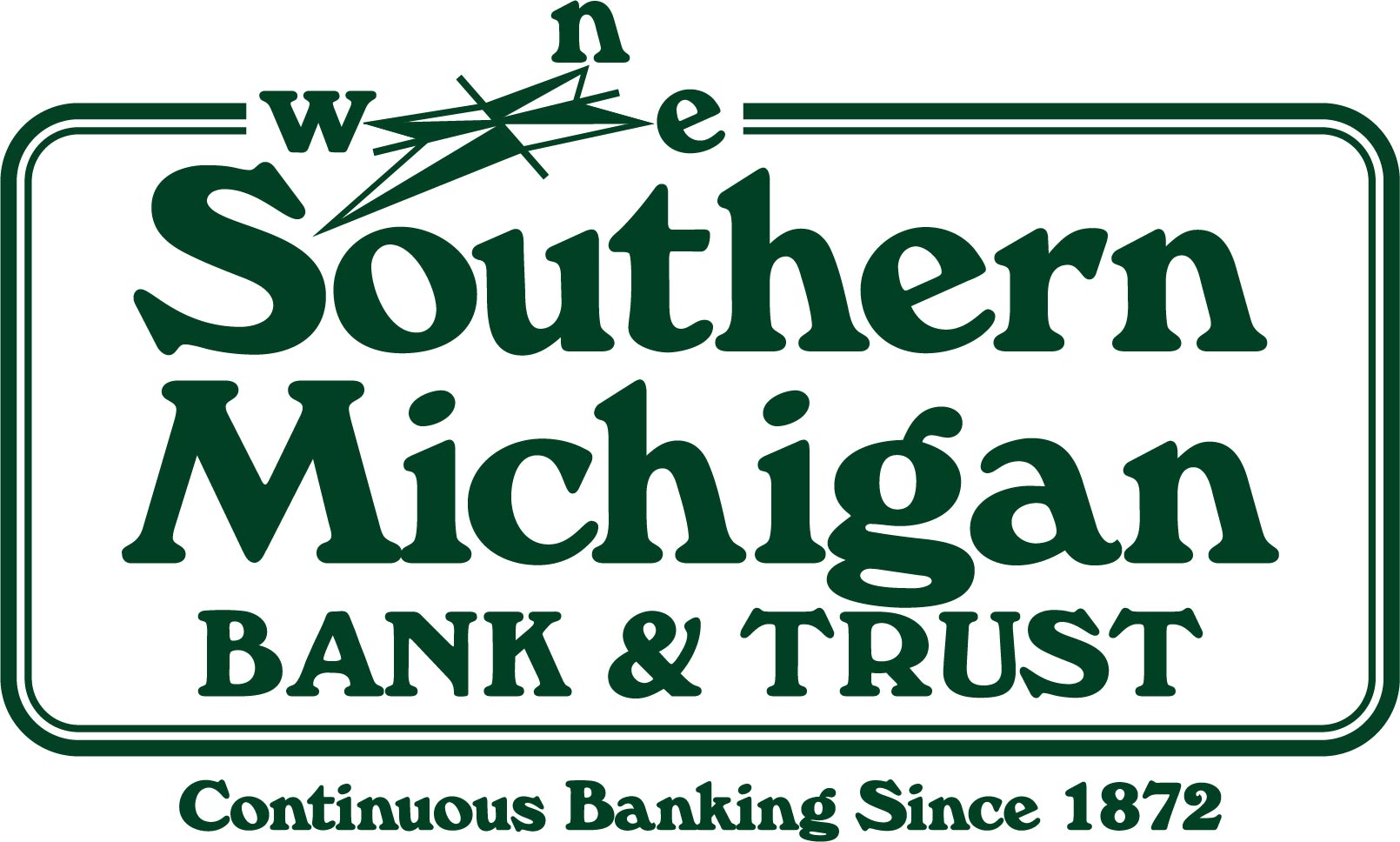 1992
Southern Michigan Bank & Trust
Changed to state bank charter, became Southern Michigan Bank & Trust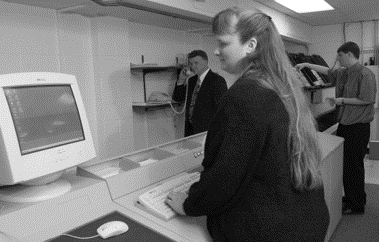 2000
Millennium
SMBT introduces internet banking. Renovations continue at the Coldwater and Battle Creek branches.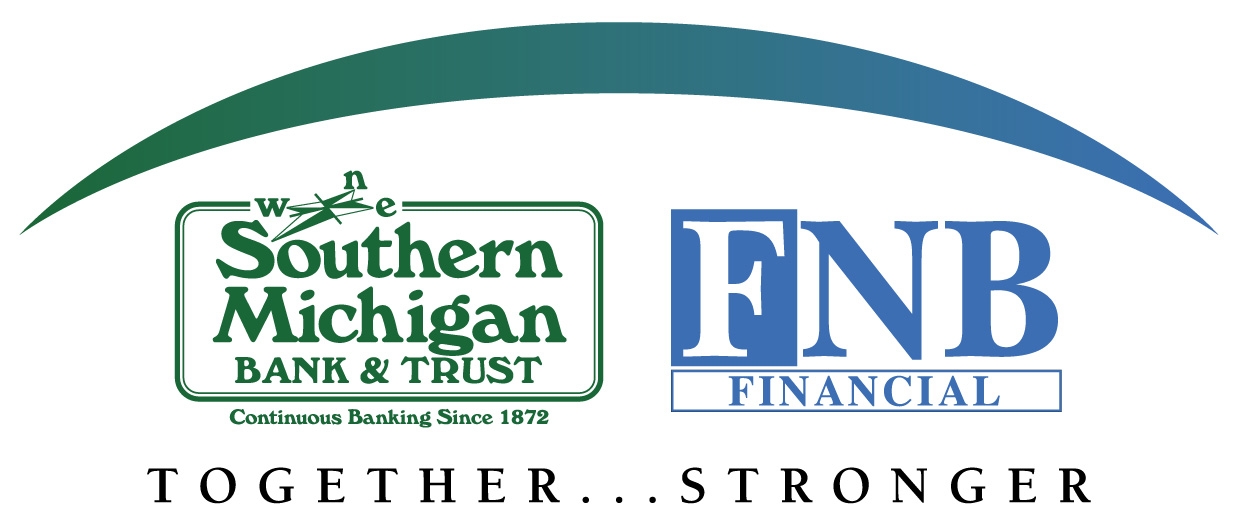 2007
Marshall branch and FNB Merger
The Grand Opening of a new Marshall Bank in March.
Merger with FNB (First National Bank of Three Rivers and their branches) creating two – bank holding companies.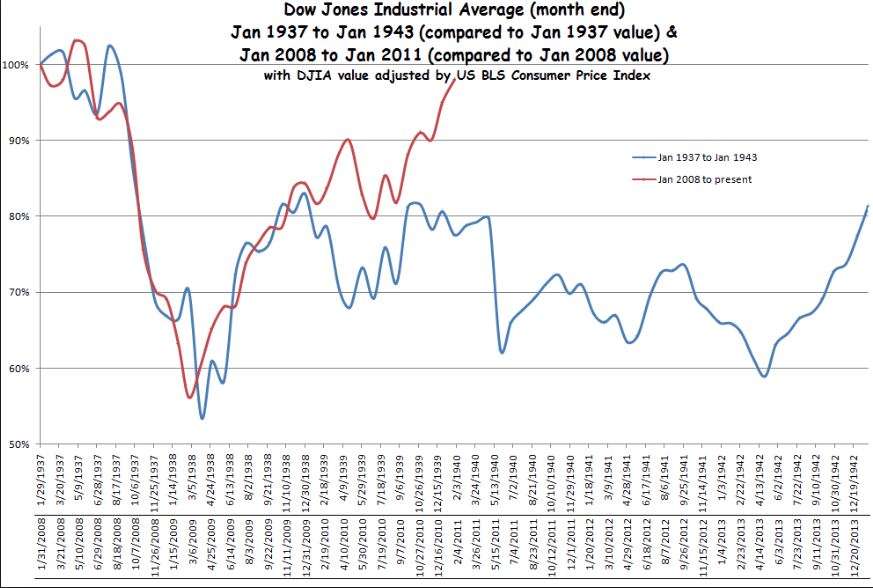 2008
Financial Crisis
While the recession officially lasted from December 2007 to June 2009, it took several years for the economy to recover to pre-crisis levels of employment and output.
Similar to the Great Depression, Southern never closed its doors and was never bailed out.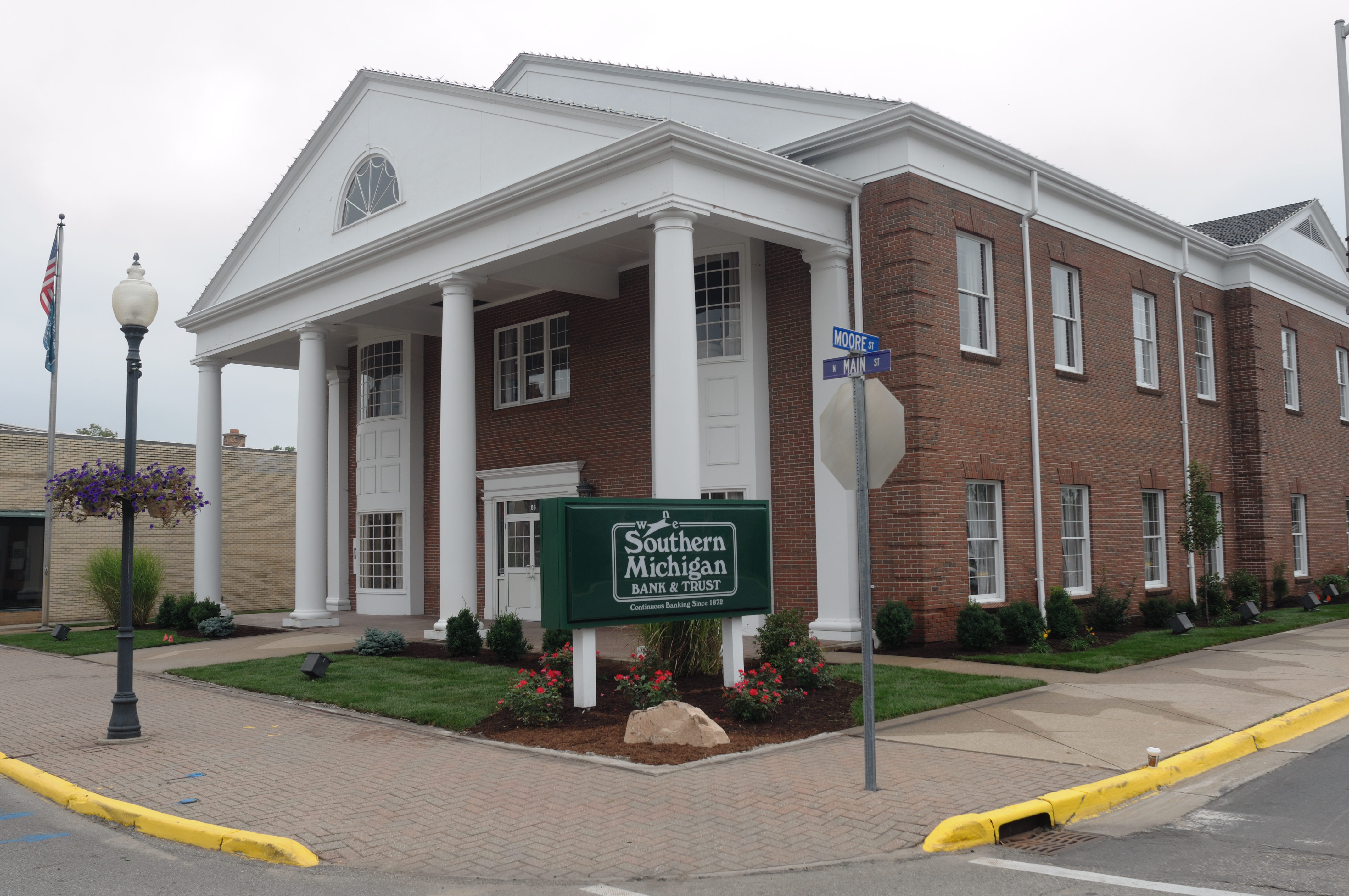 2009
One Bank
FNB branches change name to "Southern Michigan Bank & Trust"
Southern Michigan Bank & Trust becomes a one - bank holding company again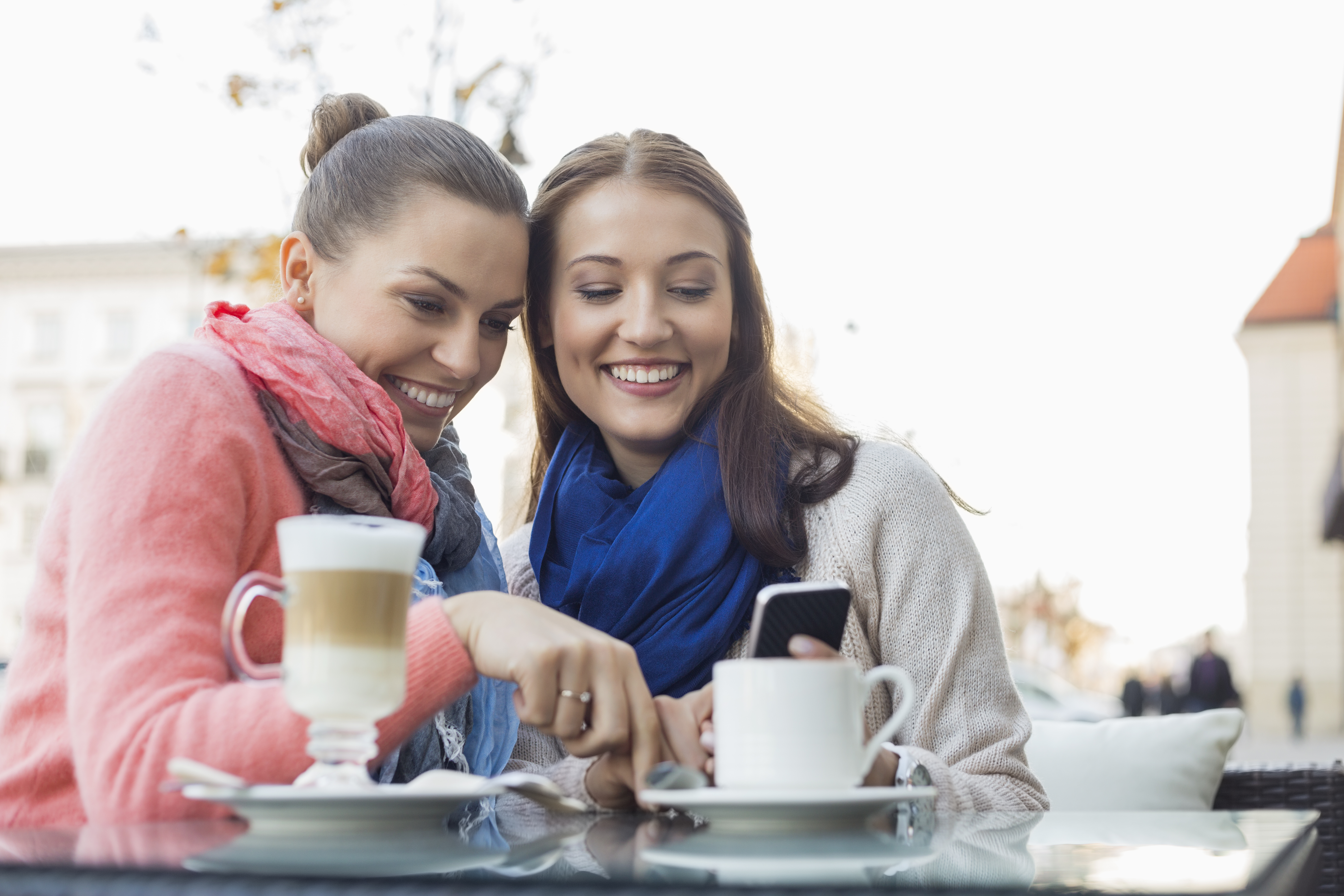 2014
Mobile Banking
Introduced Mobile Deposit (depositing a check with the camera on your smart phone in the mobile banking app).
Introduced Gift Cards and PrePaid Cards.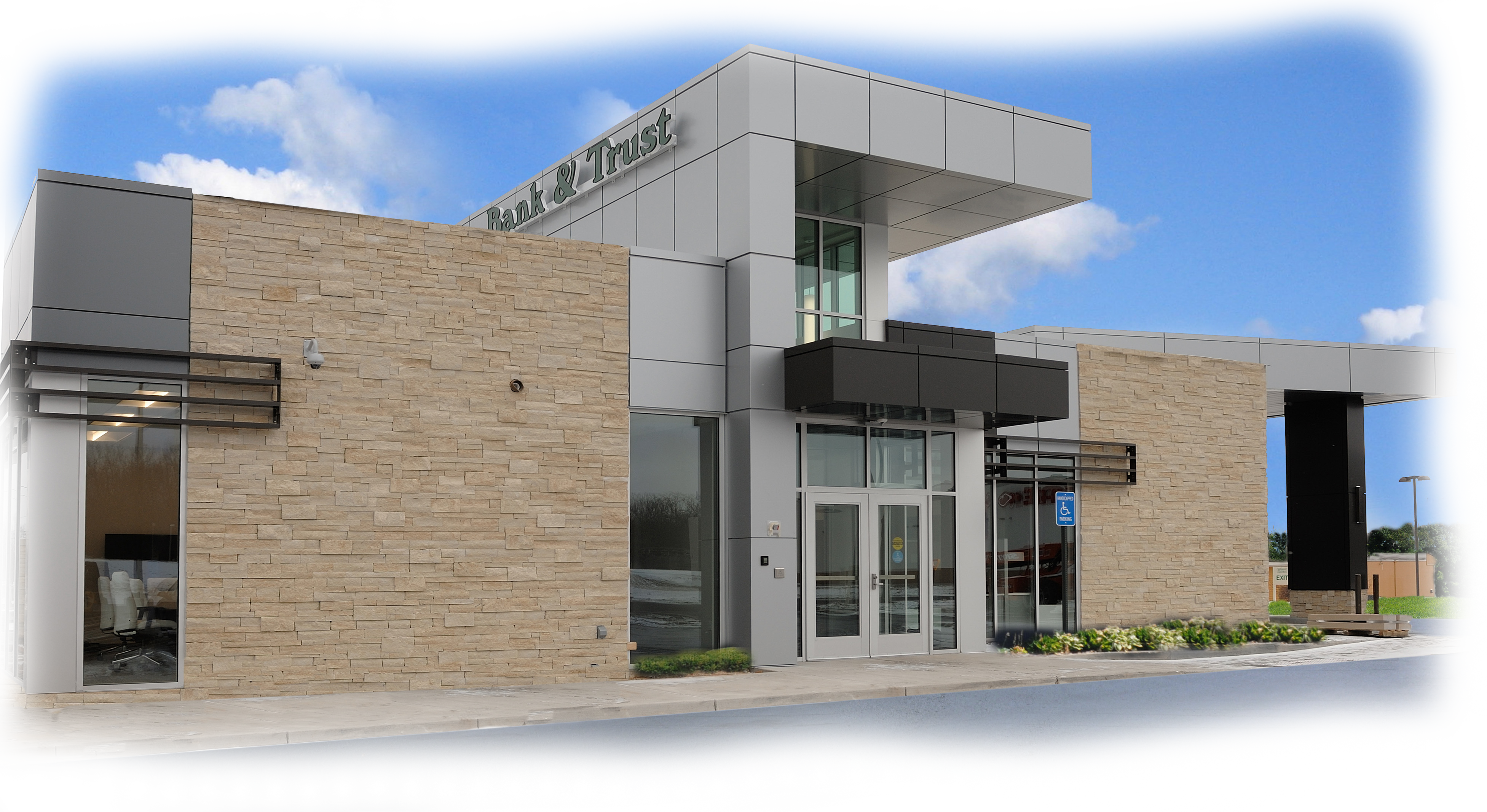 2016
Portage Branch
Southern Michigan Bank & Trust opened its branch location in Portage, extending its physical footprint farther north.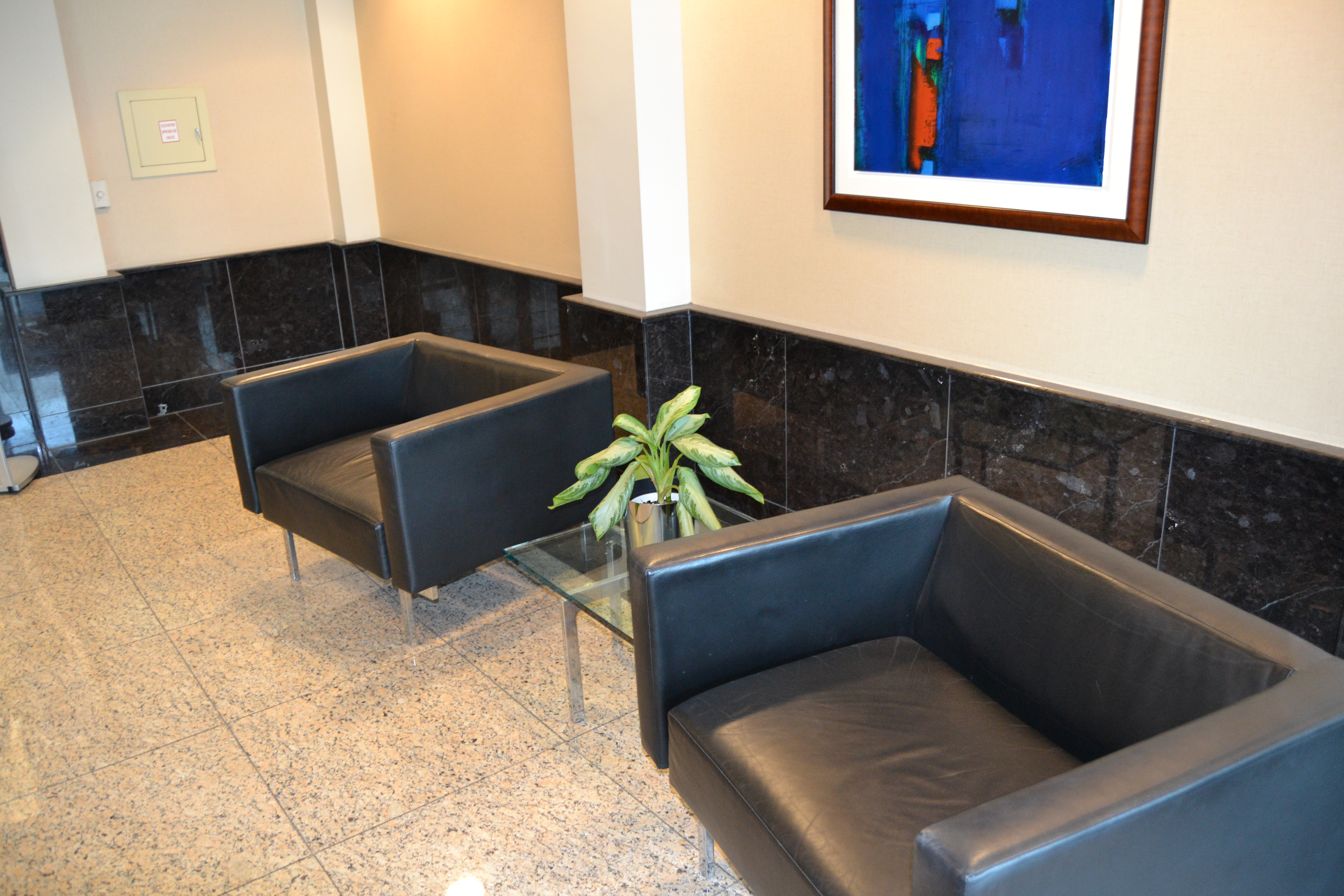 2017
Portage Trade Centre
SMBT opened up an office in the Portage Trade Centre off of I-94 in order to expand our Commercial Lending and Wealth Management departments in the area.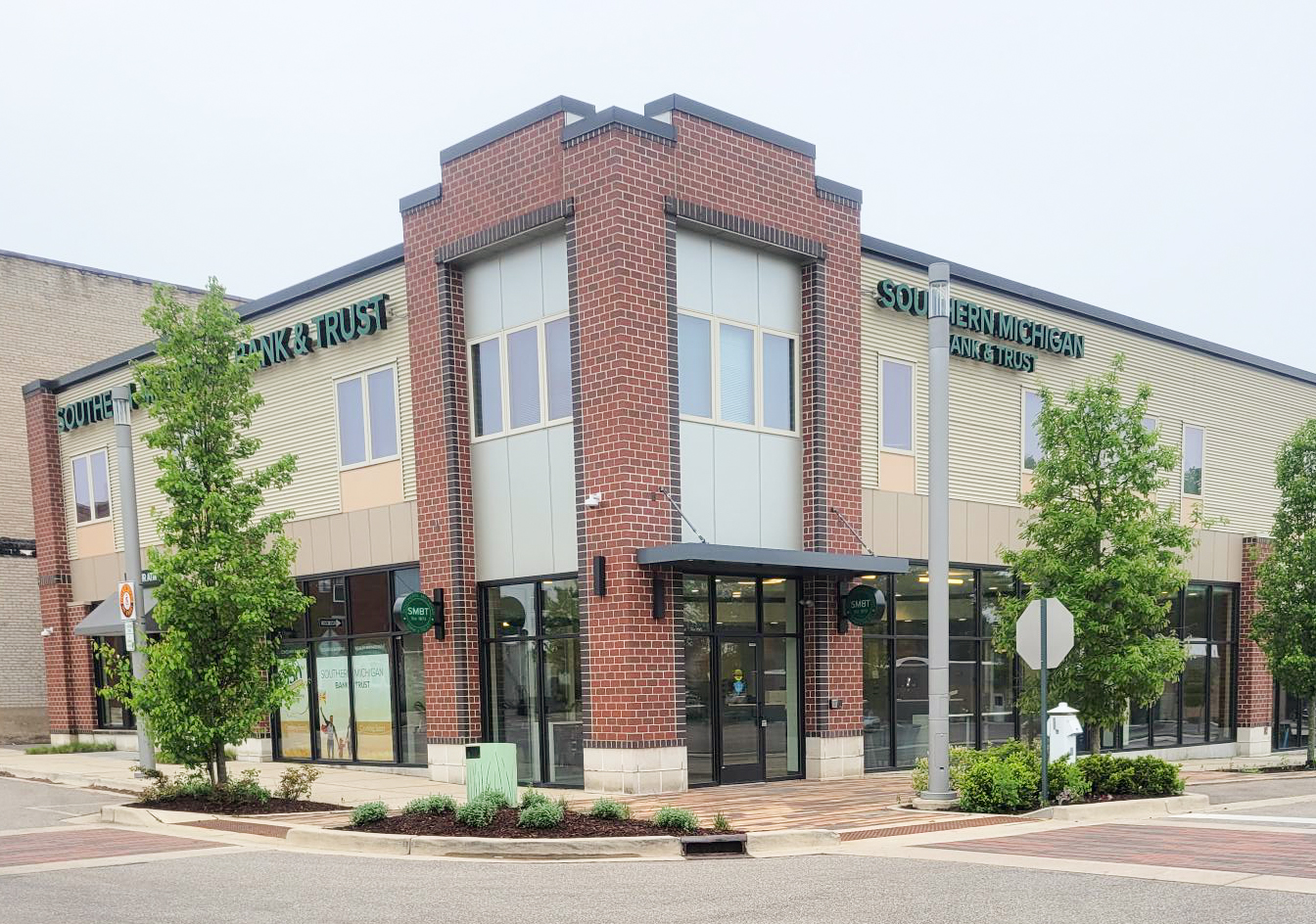 2022
Sturgis Branch
In June, SMBT opened its branch at 200 John Street in Sturgis. With this addition, Southern now has five branches in St. Joseph County.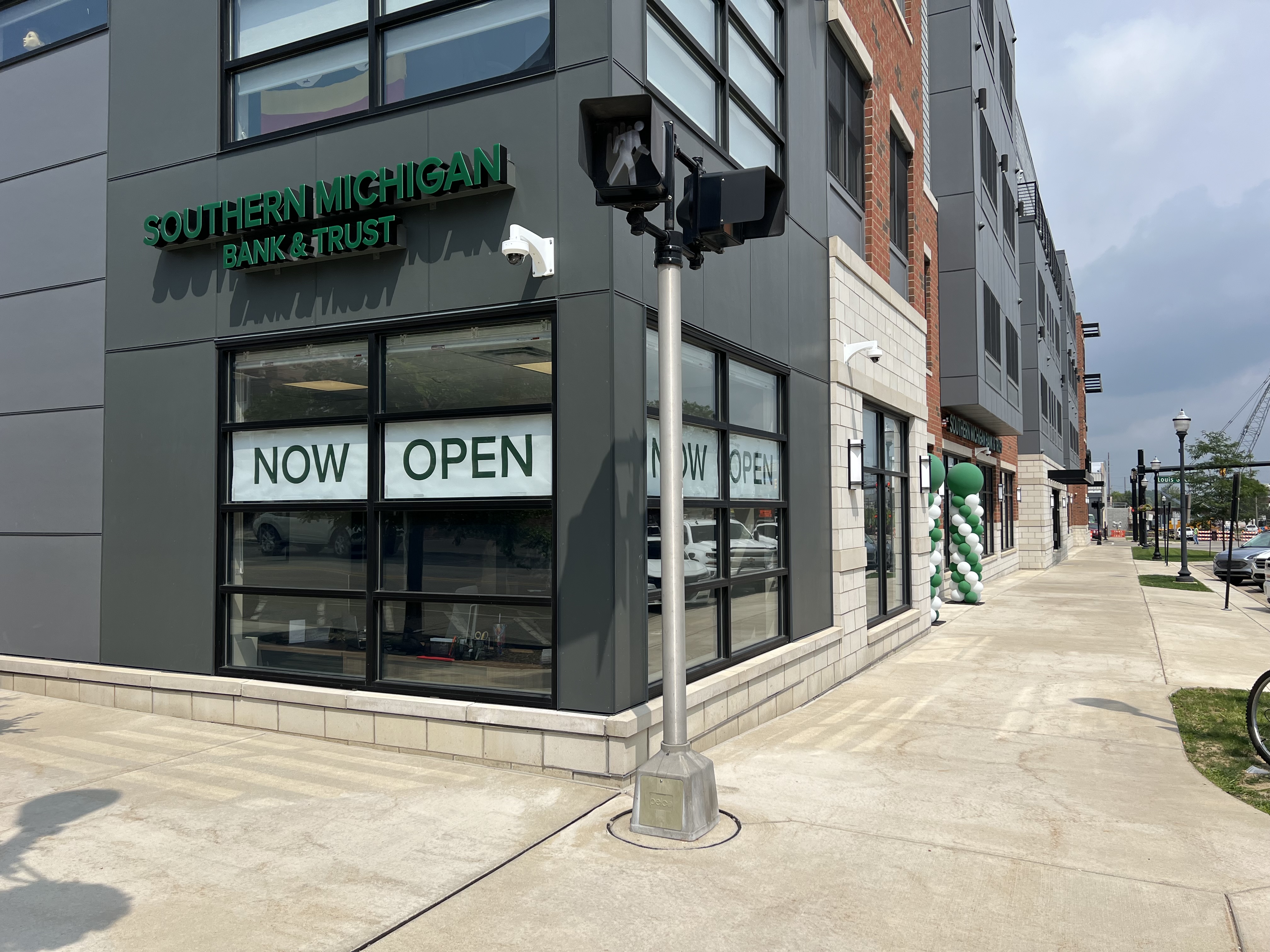 2023
Jackson Branch and Loan Production Office
In August, SMBT opened its newest branch located at 200 N Jackson Street in the heart of downtown Jackson. This strategic expansion marks Southern's farthest East location, strengthening our commitment to the community. Prior to this branch opening, SMBT established a Loan Production Office at 113 W Michigan Avenue in Jackson.