Premier living in downtown Coldwater. 
Southern Michigan Bank & Trust (SMBT) is thrilled to announce the completion of the renovation of Southern Flats, formerly the Gillespie Funeral Home in Coldwater. This renovation transformed the 1920s historic building into multi-family housing, bringing seven new apartment units to the community while preserving one of the last remaining buildings in Michigan designed by Robert C. Spencer, Jr., a colleague of Frank Lloyd Wright.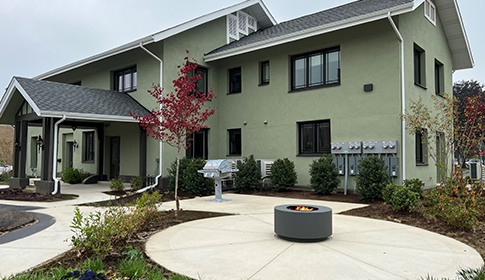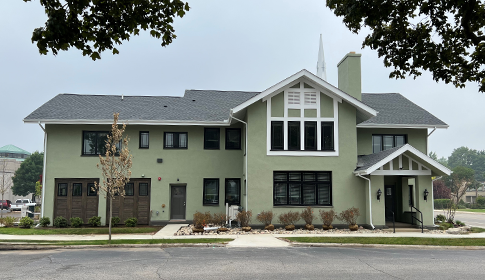 AMENITIES
One bedroom, one bathroom apartments ranging in size from 524 to 784 square feet 
Each unit includes stove/range, refrigerator, dishwasher, garbage disposal, washer and dryer (all electric)
ADA accessible unit with private patio (one (1) unit available)
Smoke-free/pet-free environment
Keyless secure entry to units
Outside grill and firepit common area
Private parking lot, two spaces available per unit
Professionally managed and operated
Newly renovated building complete with energy-efficient appliances and HVAC system. Conveniently located in the heart of downtown Coldwater, next to numerous shops, restaurants, and entertainment.
TERMS AND CONDITIONS*
Monthly rent ranges from $945 to $1,095 with discounts available (for use of ACH/SMBT bank account)
One year lease terms; $1,000 security deposit
Garbage services provided
All other utilities (electric, water, wastewater, telecommunications) paid for by tenant
High-speed internet and cable available but not provided
No smoking allowed inside or outside the premises
Renters insurance is required
*Please see the Rental Agreement for full list of terms and conditions
For leasing inquiries, please contact Eric Anglin at (517) 279-5607 ext. 5580 or via email at eanglin@smb-t.com